Two more Halloween-themed blog parties for you:
I'm giddy about all these parties!
Oh, I do love Halloween and all it's spooky goodness!
Make yourself a ticket and a little carnival booth with almost anything spooky inside to join in on
Le Mysterieux Carnival
hosted by
Frosted Petunias
and
Incipient Wings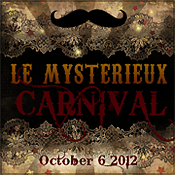 .

Click on this just to hear the "Calliope's spooky minuet"!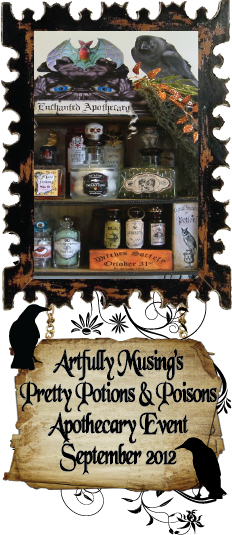 Free tutorials, contests, showcase beginning Sept 12th!
Suggested supply list is already up.
Did I say TWO? I meant THREE!
Samantha Steven's is having a house party HERE! on October 13th
Well, I HAVE to do this party!
Did you know that my sister's name is Samantha?
Bewitched anyone?
Of course I'll be at the Bewitching Party!