School is back in session.
Love my children.
Love spending summers camping, getting frozen yogurt, running around and spending lots of fun time together,
but don't mind some free time either.
Bernat has some Flamingo Pink yarn for Breast Cancer Awareness that matches my the pink in my fabrics perfectly.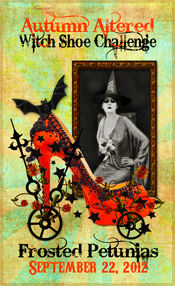 Witches Shoe!--excited to try it!
And because there's two and I only need one..I will be sharing my studio time with Addie too
(Not until after 3pm, though :)