On my wonderful little See's Chocolates bag that I couldn't throw away:


Smart women listen Mama See's advice.
While eating my luscious dark chocolate bordeaux as I walked through Macy's I noticed that Benefit had a new little catalogue thingy out!
Love the graphics, love the paper...don't need anything from the brow bar.
This particular catalogue was a little thin and I loved that pink rose paper, so I helped myself to two.
Glued the back of one and the front of the other together.
Secured it with some pretty polka dot tape.
Added that wonderfully checkered See's bag.
Secured the new spine with some more of that cute tape and then went to town with a little paper pack I got at Michael's for 50 cents (half off!).
PERFECT!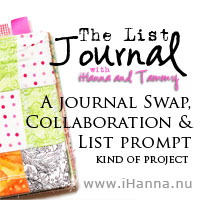 New lists every Tuesday Saturday!